Why do we need high quality paint brush?
Feb. 10, 2017
The old saying tells us that "a craftsman is only as good as his tools." While this might not be an absolute and perfect law of nature, it does bear true in many circumstances. When performing interior painting on your home, it is important to choose a paint brush and roller with care in order to help produce great results. The main factors to consider are expense, bristle material, quality ferrule, handle comfort, width and angle.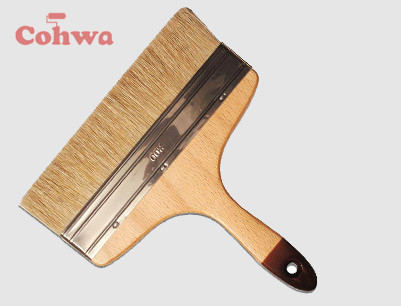 Painting contractors recommend using high-quality paint brushes for every job, owing to two main factors. First, the quality of your brush will make a project go more quickly and produce better results. Secondly, a more expensive brush will last longer, so you will not need to buy another paint brush as soon. In the end, between saved time and fewer brushes, you actually save money by buying an expensive brush. After all, with all the money you are saving when you do it yourself, you might as well spend the money on a better paint brush.
We supply varies of paint brushes including flat & inch paint brushes.