Do's and Don'ts of cleaning paint brush
Apr. 11, 2017
There are many types paint brushes in our market, such as flat paint brush, nylon paint brush.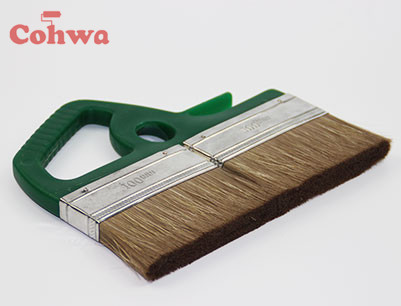 · We recommend dedicating a brush to either water-based or solvent-based paints. Synthetic bristle brushes can be used for either application, but don't last or clean-up well if they alternate between water- and solvent-based applications.

· Always store your brush in the jacket that it came with.
· Don't let brushes stand in a solvent container. It will deform the brush.
· When cleaning a brush, don't jam the bristles into the bottom of the solvent container. That will force paint solids into the heel of the brush where they are difficult to remove.
If you have a suggestion or tip for cleaning bristle paint brushes, send us and e-mail (cohwa@cohwabrush.com) and we'll try it out in our laboratory. If it works, we'll pass it along