A simple introduction about mini paint roller
Dec. 12, 2017
Shape: Cylindrical
Material: Sponge, plush fabric, short plush fabric, leather and more.
Role: Brushing, drawing lines, cleaning.
Mini paint roller is divided into oily and water-based. The methods of production and materials are different, resulting in different effects.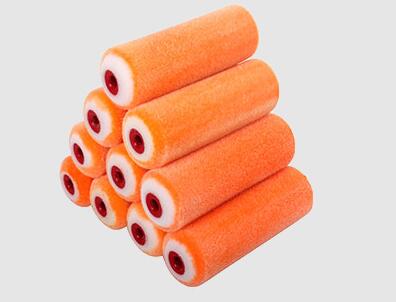 Advantages: Small, easy to operate, flexible. Dozens or even hundreds of mini paint roller only need to buy one or two brackets. Mini paint roller can save resources and economy effectively. Mini paint roller can brush to the dead ends, cracks where the ordinary roller brush can not reach.
Disadvantages: Don't suitable for large area brushing.
Danyang Cohwa is a painting tools manufacturer, we can produce and wholesale mini paint roller, foam paint roller, quality roller frame with competitive quotations.