What are the bristles of a paint brush made of?
Nov. 14, 2017
Natural bristles are made from some sort of animal hair, such as hog or badger. Synthetic bristles are often made from nylon, polyester, or a combination of both. Natural-bristle brushes are best for applying oil-based alkyd paints, and synthetic-bristle brushes are recommended for water-based latex paints.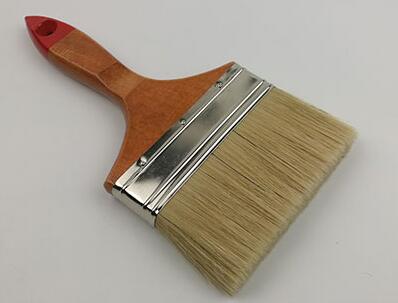 As a professional bristle paint brush manufacturer, we can supply professional bristle paint brush for painting. Please feel free to contact us if you are interested in our high quality bristles brushes.