The use of paint brush and roller
Jun. 16, 2017
Many people like decorating their house, then paint brush and paint roller is the necessary. Then do you know how to use them?
1. How to use paint brush?
1) Whisk out spare bristle
2) Dip the brush head in the paint bucket
3) Paint back and forth
4) Remove spare paint
2. How to use paint roller?
1) Insert stick frame to suitable roller sleeve
2) Dip the roller in the paint bucket and roll to avoid too much paints
3) Grasp the handle to roll back and forth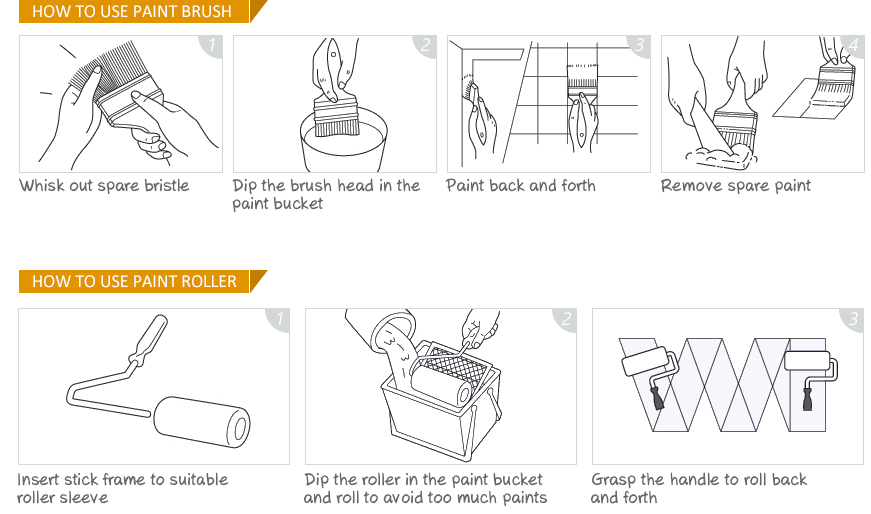 The illustrations show the method you use, hoping useful for you.