How to choose high quality roller frame?
Aug. 10, 2016
A Purdy roller frame, along with the best Wooster paint roller types, will provide that. It must also be said, that your best roller frame can't work well with a garbage roller cover. You need to examine the surface to get the best paint roller cover benefit. if its a lovely smooth surface, a short nape or hair is your be paint roller cover, and if its a rough or textured, go longer Nape or hair. Its the surface that influence which makes the best paint roller cover as well as the quality you choose.
1 Wooster Brush, R017-9 Sherlock Roller Frame
We love these roller frames, they last, are easy to use and provide a great finish.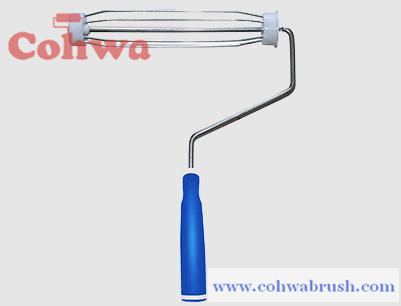 Excellent for amateurs and professionals, very good if you are new to painting and even better if you are not. The ergonomics of this product are phenomenal. There is a quick release spring which stops the roller from slipping but also enable one tap removal as well. The polypropylene grip is both comfortable and functional with very strong reinforced threads, and most importantly its compatible with the wooster sherlock twist poles for an extension pole.
2 – Purdy Pro-Extra 9 Inch Cageless Paint Roller Frames
Unique and clever – Put simply, this design is a game changer for the market and works really really well.
The roller has a hexagon spring tension that means that the roller cover fits snugly when fitted. It is designed for your standard 1-3/4 inch roller cover diameter. The roller is super light with an excellent aluminium alloy that is both strong and durable but most importantly light.