How many Fabric Types do you know?
Mar. 22, 2017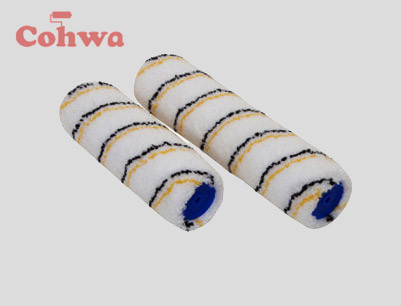 As we all know, we can choose quality roller covers from 3 aspects. Which includes fabric types. I will tell the difference of fabric types as followings:
Synthetic covers (nylon, dacron or polyester) - ideal for most latex paints.

Natural covers (mohair or sheepskin) - should be used with oil-based paints. If used with latex paints, the water in the paint may swell the fibers, causing them to become matted.

Blended covers (polyester / wool blend) - combines the extra pickup of wool with polyester for longer life. Can be used with all paints.
If you want to know more Synthetic, Natural & Blended paint covers, you can send to cohwa@cohwabrush.com