How to choose the right paint roller for different types of paint and different surfaces?
Nov. 22, 2021
Rollers can be used to apply glossy paints and emulsions, while smaller rollers are designed for use with radiators.
Using a paint roller can really make life very easy, but sometimes there is a lot of confusion about the best roller to use in any given situation.
When this happens, you also need to know which roller to choose and how to improve that choice.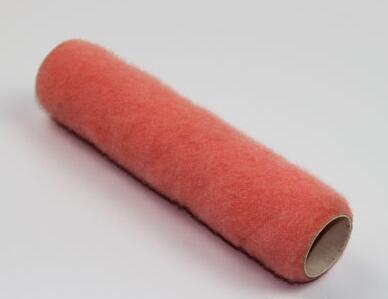 What type of paint roller to use on what surface?
Paint rollers have two main coverings that are immersed in paint - wool or natural fibers and synthetic fibers. Again, in general, the rougher the wall surface, the longer the hair on the sleeve.
A long-sleeved mohair roller can be used to cover textured walls or art deco ceilings, while a smooth foam roller can be used to apply emulsion to smooth plastered walls. The length of hair on the roller is called the roller's lint or fuzz.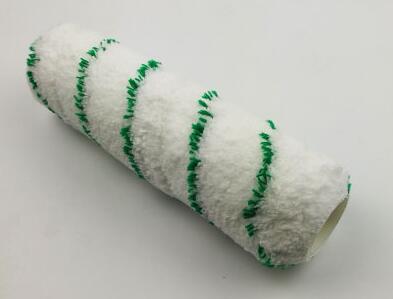 Cheaper paint roller sleeves have cardboard tubes to which the skin is glued. This cardboard can get wet and decompose, which loosens the bristles and foam. Plastic cores or inserts are preferred.
Synthetic fiber roller sleeves are very suitable for oil-based paints, such as glossy painting of flush doors. The tighter the nap, the smoother the surface, but be prepared to throw away smoother roller bushings because they are a cleaning nightmare.
The lambswool used on roller sleeves is perfect for lotions. They hold more paint than synthetic sleeves and don't splatter as much.
The best choice is a roller sleeve from mohair. When used with different lengths of lambswool, this is ideal for most surfaces and can even be used with varnish. Mohair is most commonly used in gloss coatings and is ideal for oil-based radiator coatings.
▸Short-haired mohair rolled sleeves: suitable for most surfaces and most paint types, but please choose the nap length carefully to suit the surface you are covering:
▸ Long-haired mohair roll sleeves: great for textured walls and artistic ceilings
▸ Cheap paint roller sleeves: to be avoided!
▸ Synthetic fiber bushings: great for oil-based paints such as gloss and painted flats such as flush doors
▸Lambs wool roller bushings: great for use with latex paints
▸ Smooth foam roller bushings: great for applying emulsion on smooth plastered walls