How To Choose A Paint Brush?
May. 17, 2019
Paint brushes are suitable for small areas or difficult to apply areas and are not easily spilled with paint. The high-quality paint brush has a large amount of paint, can evenly release the paint, make the surface smooth, does not have different thicknesses, and has the advantages of not easily leaving brush lines and bristles on the painted surface and durability. So how do you choose a quality paint brush? As a Natural Paint Brush Supplier, we summarize the following points.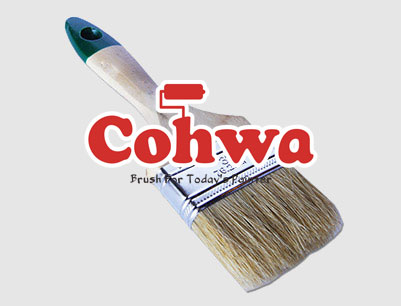 1. There is a bifurcation at the end of the bristle, which can absorb a large amount of paint and release the paint more evenly (making the paint film smooth and even)
2. The thick tapered conical bristles allow the Paint Brush to release the paint more slowly and evenly. Its overall taper makes it particularly convenient when applying straight and tangent areas.