The best techniques for using paint rollers
Oct. 31, 2017
Rollers apply paint over flat surfaces very quickly and easily. You should make sure you have the right kind of roller sleeve for the job. Rough roller sleeves can cope better with texture; smooth rollers are excellent for flat surfaces and applying paints with a sheen. Although you can apply most kinds of paint with a roller, solvent-based paint will be difficult to wash out. Rollers are not very accurate tools, so you will still need a brush to cut in to junctions and woodwork.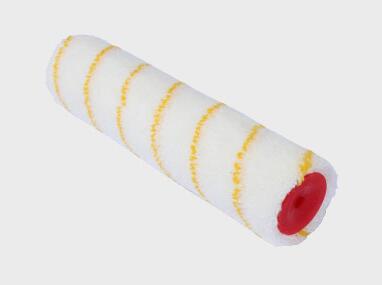 Pour paint carefully into the tray reservoir, keeping the paint below the point where the ribbed section of the tray begins.
Push the roller along the ribbed section of the tray and then glide it over the paint surface — do not submerge it in the paint.
Move the roller backward and forward slowly over the ribbed section to distribute the paint evenly over the roller sleeve.
Apply the paint onto the surface in sections by rolling up and down, then "lay off" the paint with the roller.
As a paint roller manufacturer, we can manufacture paint rollers with high quality and competitive price. Looking forward to your purchase!