How to Remove the Smell of Furniture Paint?
Aug. 24, 2019
As a Paint Brush Supplier, let's teach you how to remove the paint odor from your furniture.
1. Pineapple: Pineapple is a crude fiber fruit that will absorb the decoration odor. The biggest advantage: cheap, save trouble.
2. Vinegar: One of the commonly used methods. After mixing the vinegar with water, it is recommended to place it in each vent of the room.
3. Activated carbon: It can filter harmful gases after decoration. Place the activated carbon in every corner of the room. It is recommended that the activated carbon package be smaller.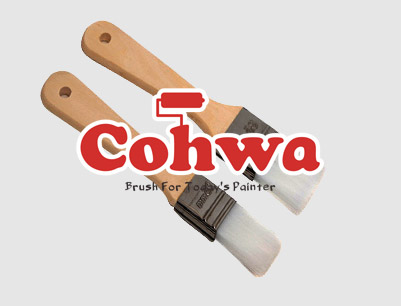 Nylon Paint Brush
4. Green plants: The power of green plants is strong, and they are inexpensive and good at attracting formaldehyde. They also beautify the living room and kill two birds with one stone.
5. Citric acid: The rag is soaked in citric acid, and then wiped the window sill, furniture, etc., can remove the paint smell, and the effect is quick.
Our company specializes in providing Nylon Paint Brush. If you want to know more details, please feel free to contact us.