Why do we need paint grid?
Nov. 07, 2016
A professional painter will always use a 5 gal paint bucket and bucket grid when rolling. This is much better than a paint roller and paint tray.
Paint grids are used to rid the roller cover of excess paint, overloading of the cover. Use the same range of motion as with a roller tray.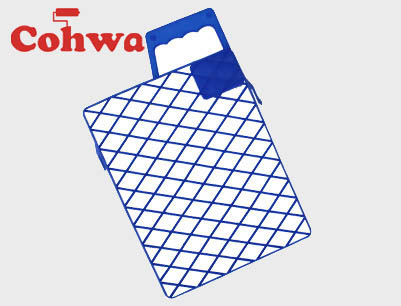 With a paint bucket and bucket grid you can apply more paint in less time and with less effort. Don't kick the bucket, just get rid of the paint roller tray.
A paint roller grid is a necessary part of a roller set-up when painting with a roller from 2 and 5 gallon pail. A roller grid helps remove excess paint and distributes it evenly on the roller cover to assure even application.
Wooster Wide Boy Paint Roller BucketThe Wooster Wide Boy Bucket (8614) is perfect for using wide rollers 12 inches or wider that won't fit a standard 5 gallon bucket. Built-in 19 in. wide roll-off area for high-production jobs.