How to Clean Paint Brushes
Mar. 30, 2019
Cleaning tips that'll make your high-quality brushes last.
If you're like me, the last thing you want to do after a long day of painting is clean brushes. I used to avoid the chore by wrapping the brushes in a plastic bag and sticking them in the freezer. Out of sight, out of mind, right? Well, that lasted until my family noticed our frozen pizza was starting to taste like freshly painted woodwork.
A good paint brush, if kept clean, will last for dozens of painting jobs. In this article, we'll show you the right way to clean a brush, no matter what kind of paint you use, and how to keep its shape once you've cleaned it. We'll even show you how to revive the hardened brush that you've been using for a doorstop.
To get a good paint job, buy a good brush.
It sounds like one of Benjamin Franklin's maxims, but any pro will tell you the same thing: You get what you pay for. One expensive brush is way better than a handful of cheap brushes. Get a good nylon or polyester brush for painting with latex and a good natural (animal hair) bristle brush for oil paints.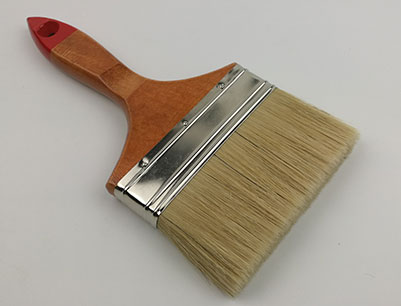 Don't use a natural-bristle brush for water-based paints like latex. The natural fibers will swell, lose their shape and eventually lose their strength, too.
If you are looking for a good quality paint brush, please don't hesitate to contact us or click here.
https://www.cohwabrush.com/guestbook/