What are the Simple and Practical Furniture Paint Construction Steps?
Apr. 16, 2020
The highlight of painted furniture is the brightness and color of its surface. In order to achieve a better appearance, the surface will be treated. Applying paint can not only bring good visual experience, but also protect the material of the furniture itself. Below, Paint Brushes Supplier gives a detailed introduction to the construction techniques and steps of furniture paint coating: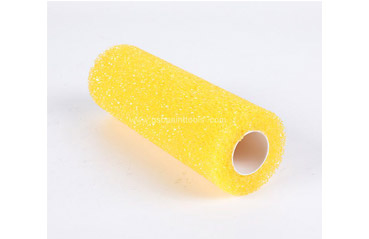 Bristle Brush For Painting
1. After surface treatment
Remove oil stains, glue, turpentine, dust and wood chips produced by the province or during processing.
2. Putty putty
According to the model or the color requirements selected by yourself, shellac putty is prepared to fill in defects such as nail holes, insect eyes, gaps, cracks, and freckles.
3. Frosted
Use sandpaper to smooth the putty and eliminate the debris.
4. Wipe old water powder
Wipe off excess water and old powder, paint with shellac varnish, and see the color effect after drying. It should be slightly lighter according to the model, because the color of the varnish will be darker. In addition, the light color can also be adjusted with wine color When it is heavy, it is difficult to look for light colors.
5. Brush shellac varnish
Use Flat Paint Brush to apply water and old powder, and then apply a shellac varnish. The purpose is to fix the base color on the one hand, and the wood wool will stand up after being painted, which is easy to remove.
6. Scrub
To remove wood wool and gouache pimples, you need to pay attention to the ground color, and don't make the jagged corner white. Remove sand dust.
7. Putty shellac
After painting the shellac paint, you can clearly see the unevenness and defects of the coating film, and scrape the shellac putty with the same color as the background color.
8. Scrub and flatten shellac putty
9. Wine color
When painting shellac paint, you will find the color difference between the paint film of the work piece and the model. Use the required fuel to dissolve in the shellac paint to make a wine color for color mixing.
10. Color matching
Observe the whole of the work piece, focusing on the color difference at the interface between the bar and the plate, and then mix the desired color in the shellac paint and apply it to the parts that need to be color-matched.
11. Finishing varnish
As far as possible, do not use shellac paint on the base color and primer when painting on the desktop, because shellac paint is afraid of hot water. When applying topcoat, pay attention to the difference in the drying time of the surface. If you are painting natural furniture or the color is very light, it is recommended to use dilute nitroqing instead of shellac as the primer.
Our company also has Bristle Brush For Painting for sale, please contact us.