What Delivery Time Paint Brush You Wholesales
Aug. 03, 2018
What delivery time for paint brush you wholesales?
When you wholesales one customized bristle paint brush ( example 100,000 pieces ) from China, what the delivery time? 3 days or 30 days? If your supplier tell you it was 3 day, i must be tell , please don't believe!! Because the fast is 30 days, it is normally 40 days, 50 days could be accept, if 60days, I advice please find new supplier, instead of currently factory.
So how one order to be finished from you deposit? Please see the below:
1.Produce paint brush handle, these have 3 types handle, which are wood handle made of machine, plastic handle made of injection, double injection TPR handle, at first, our factory should buy raw wood and raw PP plastic, which need 20 days. When do mass production, your LOGO could be print on paint brush handle.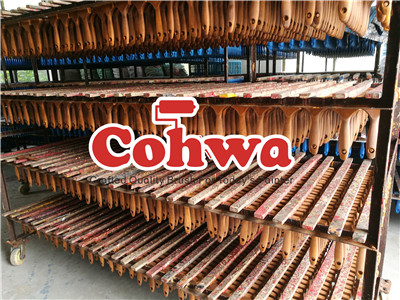 2.Produce natural bristle, usually the length out of bristle is 38mm, 44mm, 51mm,57mm,63mm. We buy bristle from Chungking city, which are named "City of Bristle" in China, best quality known in the world. So we are strictly to bristle quality.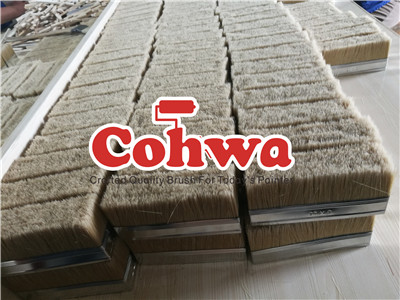 3.Tinplate ( or Ferrule ), the material is stainless iron, also have stainless steel and nickel plate so on. Different material, different quality, mostly customers would be like stainless iron.It is certainly that your LOGO could be carved on tinplate.
4.Assemble, put bristle into tinplate, fill epoxy resin into tinplate to fix bristle no off, then the paint brush head is finished, then put handle into tinplate, use nails to fix two parts. The bulk paint brushes are ready now.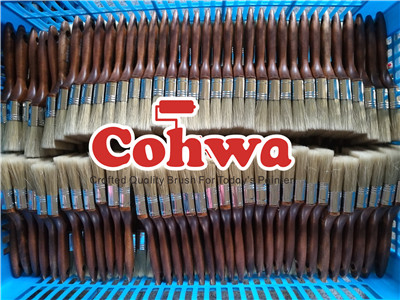 5.Package, usually we do OEM packaging based on customized require, our production ability is 10,000-15,000 pieces each day. Our QA check per piece paint brush before put into inner box and master carton.
6.Delivery merchandise to appointed port and by vessel to you.
7.Above the all process to finish one order, hope it could help you understand well.

If you want to work reliable paint brush factory, wholesales from manufacture paint brush from China, please don't hesitate to contact us. Welcome to join us!