Your yougest painter
Sep. 03, 2018
It's time for enjoy life for parent-child game. Please use a Chinese roller brush, bring your kids for painting DIY.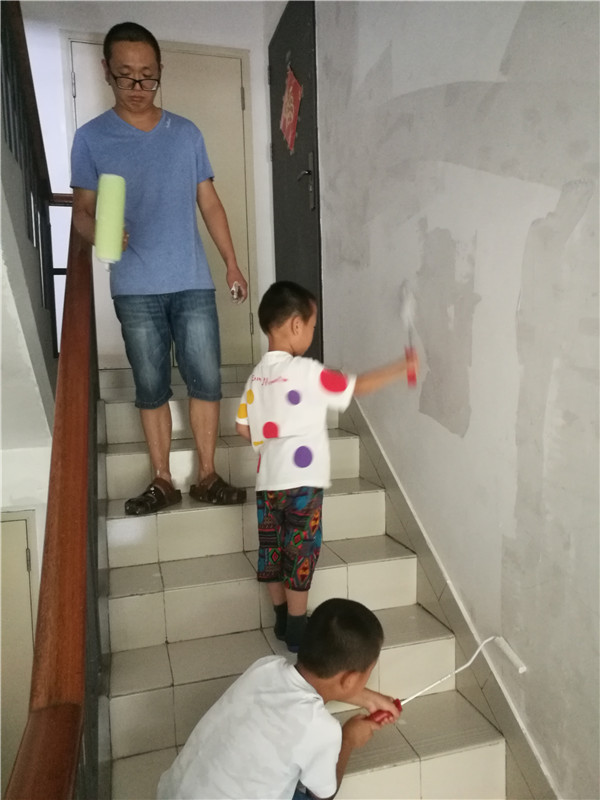 How to use the roller brush?
You can refer to the following steps:
First, insert stick paint roller cover into suitable roller handle.
Second, Soak the roller brush in water for a while, in order to absorb better paints
Third, Remove the paint roller from water, then put it in one paint bucket.
Forth, Hold the roller brush, get it rolling back where you need it.

How to choose one paint roller brush?
If you want to decorate the interior wall and like the surface to be a little flatter, then you should choose a short hair roller brush. For example, one mohair roller refill with 4mm nap or polyester roller refill with 10mm nap. If you buy one 1/2" nap or 3/4" nap length paint roller brush, please use it when you paint rough walls or tree trunks. The roller brush has many sizes, the 9" and 10" is the most size people use. If you need to paint corner, please kindly choose one mini roller brush. If you want to improve your painting job, please try the bigger one 12" or 18" paint roller brush.

Where to buy one paint roller?
These must be have in hardware store and supermarket. If you want to wholesales paint roller and brush directly from factory, then please contact us directly! Preferential price and quality guarantee.

Don't miss the wonderful time with your children.